"Encouraging a teammate will often inspire them to perform better and give it their all. As biblical young men, we should frequently give out praise and encourage others. It is our mission as children of the living God to spread the gospel; using this tool is a very good first step to doing just that." - Iron Academy Student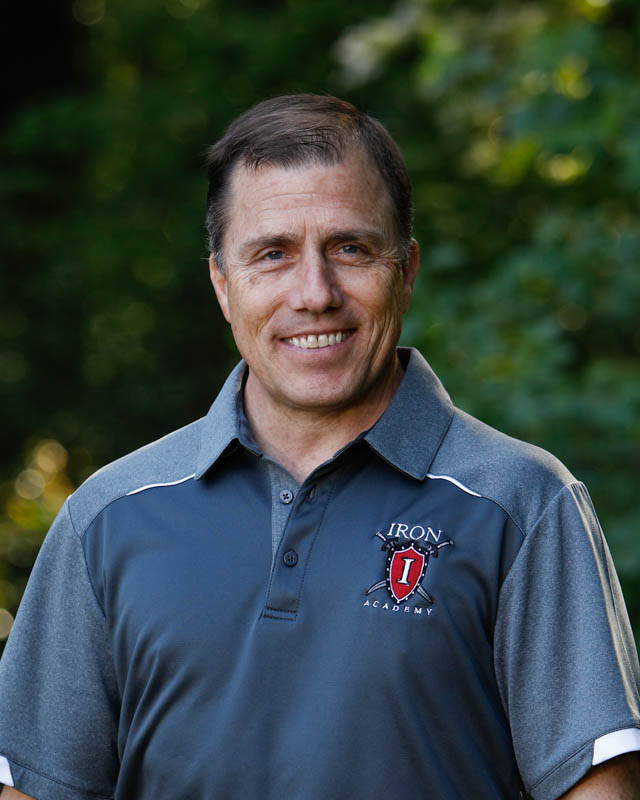 Jon Mitchell
Athletic Director
919-977-8811 ext 103
Growing up in an athletic family and participating in every sport available to me, I've had the concept of teamwork and fair play sewn into my character. A wrestling scholarship to North Carolina State University brought me from Minnesota to Raleigh, North Carolina.
I've coached multiple sports for over 30 years, which, through God's plan, led me to Iron Academy. I have a passion for mentoring and serving and IA's mission provides the perfect opportunity to build truly biblical men.
Becky, my wife of almost 30 years, 2 kids, and a dog share this ride with me.
Favorite Verse: Philippians 4:6-7 (NIV): "Do not be anxious about anything, but in every situation, by prayer and petition, with thanksgiving, present your requests to God. And the peace of God, which transcends all understanding, will guard your hearts and your minds in Christ Jesus."