"You cannot aspire to a college or career that you do not know exists." - Mrs. Manning, Iron Academy College and Career Counselor
We are pleased to offer college and career counseling to our students. Our goal is for each Iron Academy graduate to leave well prepared for their future endeavors. These conversations and preparations begin in 9th grade with a College and Career Exploration mini-course that helps our students identify their interests, life-style preferences, and strengths to aid their exploration of future majors and careers. This intensive jump starts our high school students on a path of self-exploration and sets the foundation for years of continued advising and planning.
Students meet regularly with our counselor throughout their high school years, meeting a minimum of once per semester. However, all are encouraged to meet even more frequently, particularly in their junior and senior year leading up to big decisions about post-high school plans. We frequently hold informational meetings for students and parents on topics such as college applications, SAT/ACT prep, financial aid, and more.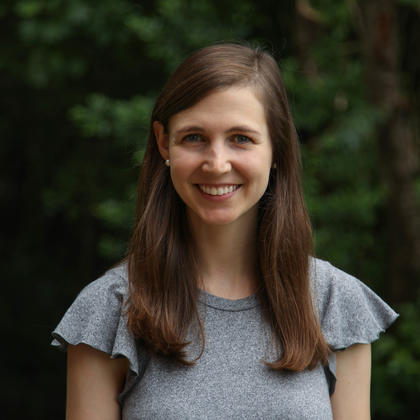 Kersey Manning
College & Career Counselor
I attended UNC Chapel Hill for both my undergraduate degree in Psychology and my Master's degree in School Counseling. Since I have worked in public, charter, and now private schools, I am so grateful for the opportunity to weave godly considerations into my conversations with students about their future. As someone who grew up attending a private Christian school, I can attest to the fact that instilling biblical principles at an early age can have life-long effects on how someone chooses to live their life for the Lord.
When I am not at Iron Academy talking with students about their post-high school plans, I am probably bouncing around parks and library in Charlotte, NC with my two amazing kiddos.