We are pleased to offer college and career counseling to our students. Our goal is for each Iron Academy graduate to leave well prepared for their future endeavors. These conversations and preparations begin in 9th grade with a College and Career Exploration mini-course that helps our students identify their interests, life-style preferences, and strengths to aid their exploration of future majors and careers. This intensive jump starts our high school students on a path of self-exploration and sets the foundation for years of continued advising and planning.
Students meet regularly with our counselor throughout their high school years, meeting a minimum of once per semester. However, all are encouraged to meet even more frequently, particularly in their junior and senior year leading up to big decisions about post-high school plans. We frequently hold informational meetings for students and parents on topics such as college applications, SAT/ACT prep, financial aid, and more.
Schools/Programs Iron Academy students have been accepted to:
North Carolina State University
Appalachian State University
North Carolina Central University
Gardner Webb University
Grand Canyon University
Liberty University
Campbell University
Hampden-Sydney College
American College of the Building Arts
The College at Southeastern/Southeastern Seminary
William Peace University
Anderson University
High Point University
Barton College
Queens University of Charlotte
UNC-Charlotte
UNC-Greensboro
UNC-Wilmington
Wingate University
Winston Salem University
Wake Tech
Marines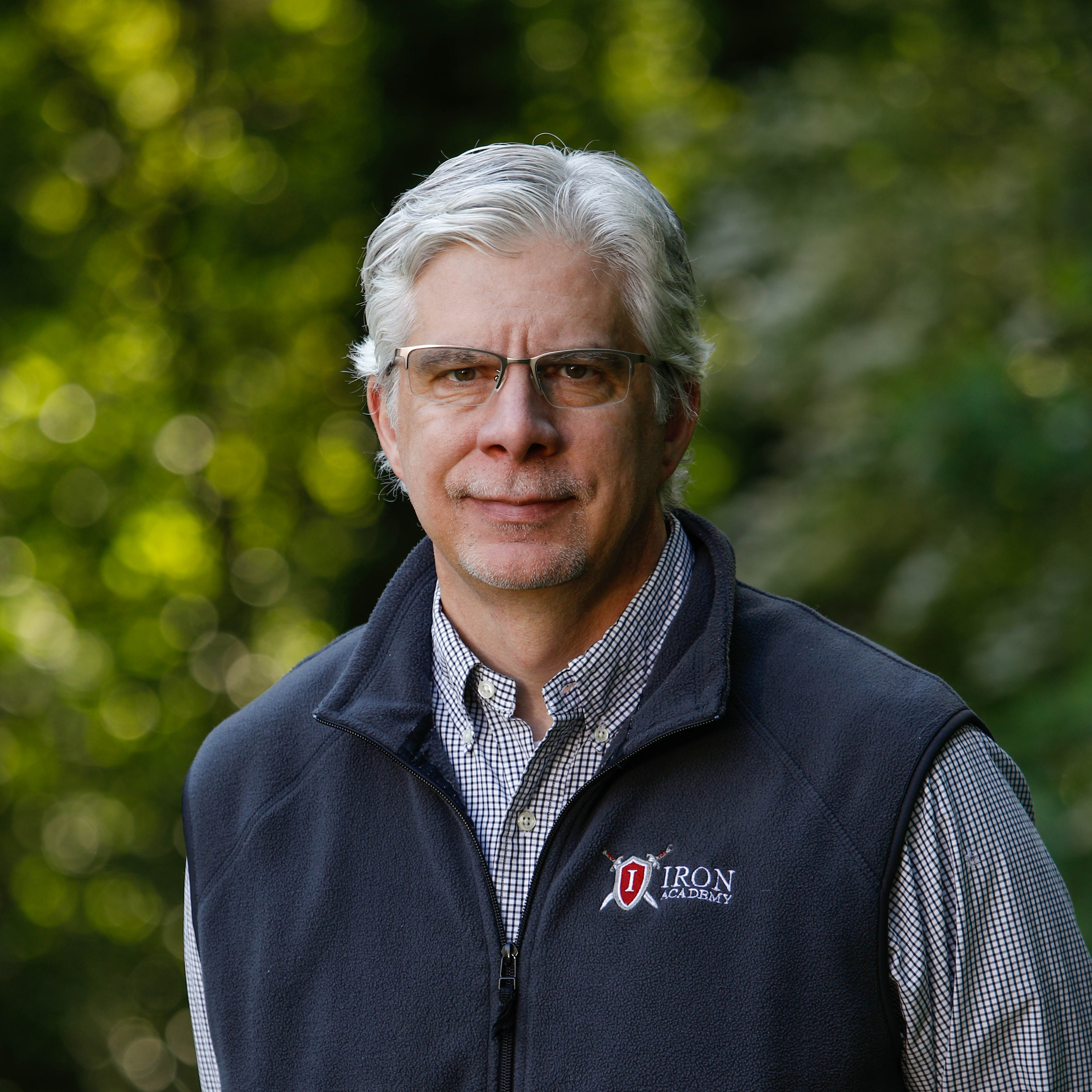 James Parker
Registrar/College Counselor
I have been in Christian education for over 15 years and I have over 10 years of experience as a pastor.
I enjoy spending time in the mountains with my wife and daughter. I have a BS and MS from NC State University and an M.Div from Southeastern Baptist Theological Seminary.